---
RECENT, CURRENT, UPCOMING PRODUCTIONS & NEWS
PROFESSIONAL:

THE GRANITE STATE - By Charles Morey will receive its premiere at the Peterborough Players, July 23 - August 3, 2014.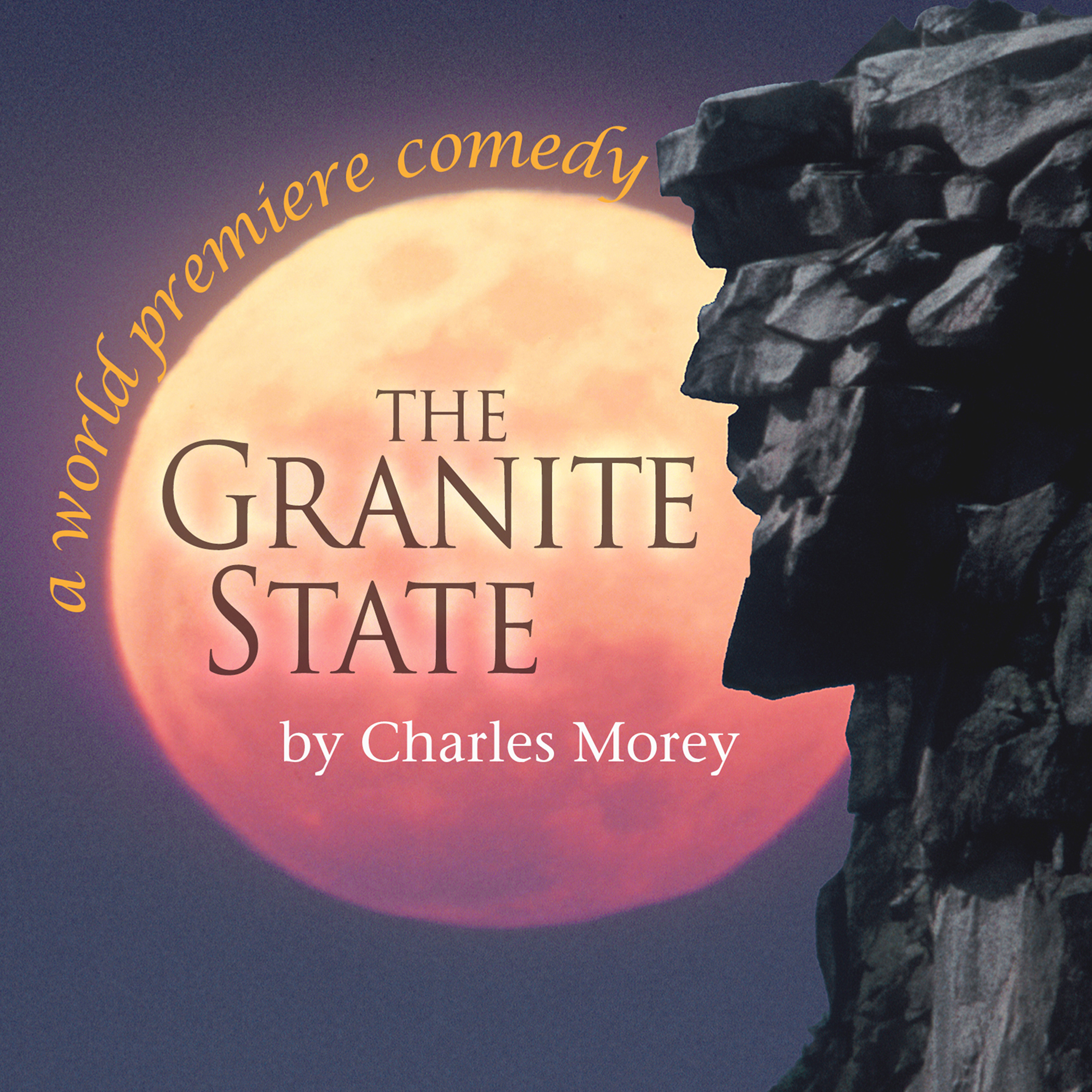 The Granite State is a smart and topical new comedy about aging, love, loss, literature, family – and blackmail. George is a famous novelist who has secluded himself in a New Hampshire farmhouse where he broods upon the death of his third wife and his fears of aging. When he unexpectedly wins a major literary prize with a serious cash award attached, his world collapses into chaos upon the arrival of his son and future daughter-in-law; his new girlfriend, a beautiful and smart Russian stripper with a passion for literature; and his two ex-wives, one, an actress, the other, once the model for the "iconic sixties feral-child hippie sex goddess" in George's first major novel, now a Texas Tea Party stalwart. The inevitable explosion of recrimination, ego, need, jealousy and greed is fueled by extreme weather, Russian food and plenty of vodka but ultimately resolved by a bundle of forgotten letters and a chainsaw. http://www.peterboroughplayers.org/GraniteState


FIGARO - A Noise Within, Pasadena, CA. March 1- May 10, 2015 (In rep)


FIGARO - Freely adapted from Beaumarchais by CHARLES MOREY (World Premiere commissioned by The PEARL THEATRE COMPANY ) - October 19 through December 2, 2012 at the Pearl Theatre Company, 555 West 42nd St., NYC


CRITIC'S PICK: ★ 'Figaro' The playwright Charles Morey rescues Pierre-Augustin Caron de Beaumarchais's late-18th century comedy "The Marriage of Figaro" from the shadow of its more celebrated operatic incarnation with this witty new adaptation for the Pearl Theater Company, inaugurating the classical troupe's new home on West 42nd Street. Directed with a light touch and an infectious wink by Hal Brooks, the farce takes aim at ruling-class entitlement just as surely today as it did in pre-Revolution France. The energetic ensemble is led by Sean McNall and Jolly Abraham as the crafty servant Figaro and his bride-to-be, and Chris Mixon as the lascivious Count determined to get a piece of pre-wedding action (2:10). Pearl Theater, 555 West 42nd Street, Clinton, (212) 563-9261, pearltheatre.org. (Rooney)


LAUGHING STOCK - Recently concluded a ten month run in the repertory of Theatre S.A.D. under the title "Balagan" translated into Russian by Olga Varshaver and Tatiana Tulchinsky. The same production will re-open in April, 2014 at Arcadia Theatre in Moscow, playing at the Bulgakov Museum Theatre. Will open March 27, 2014 in the repertory of Variant Drama Theatre in Pervouralsk, Russia.


LAUGHING STOCK - Peterborough Players, Peterborough, NH August 7 - 18, 2013 (Winner of 6 2013 NH Theatre Association Awards including Best Production and Best Director.)

AMATEUR

: